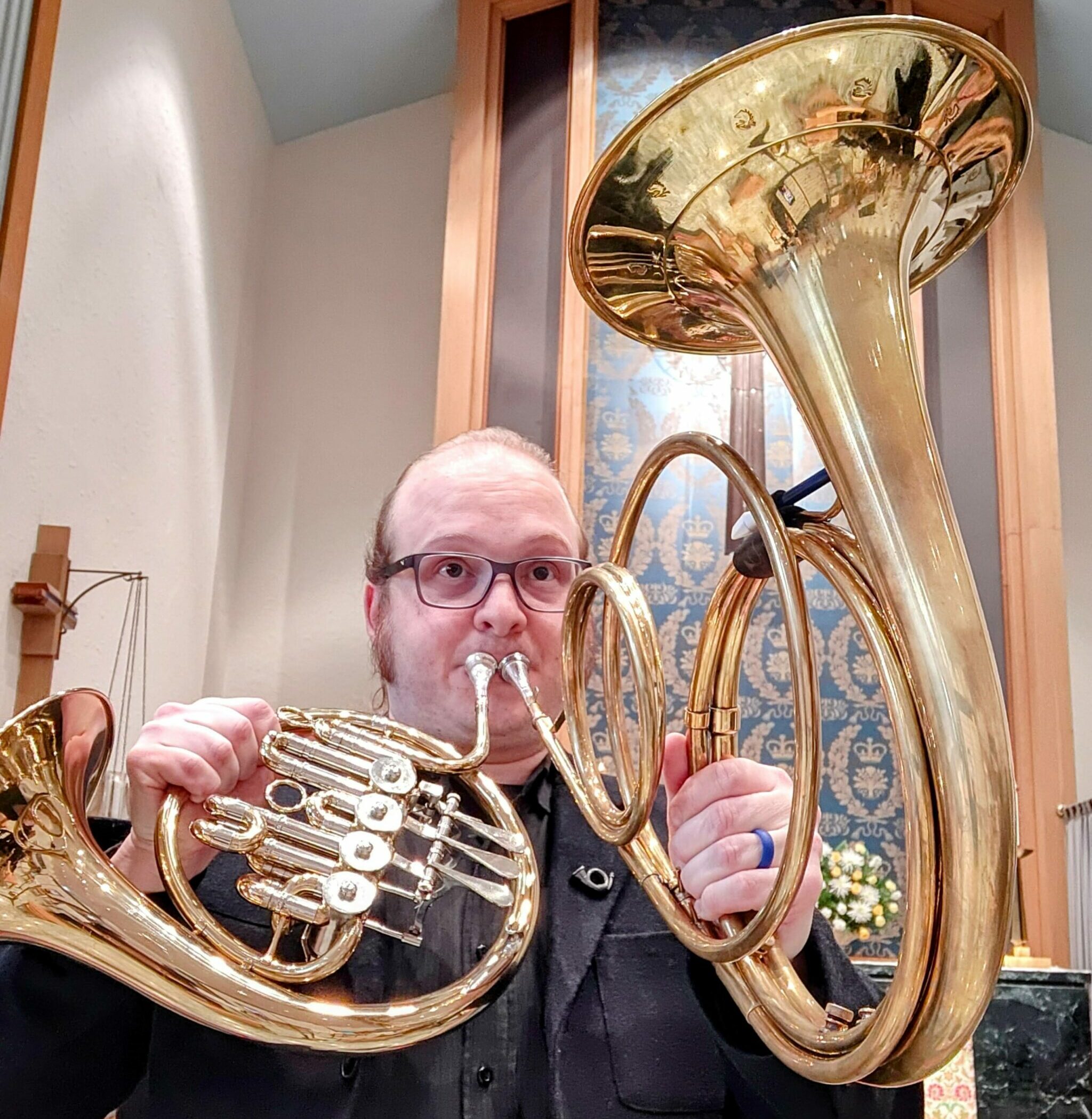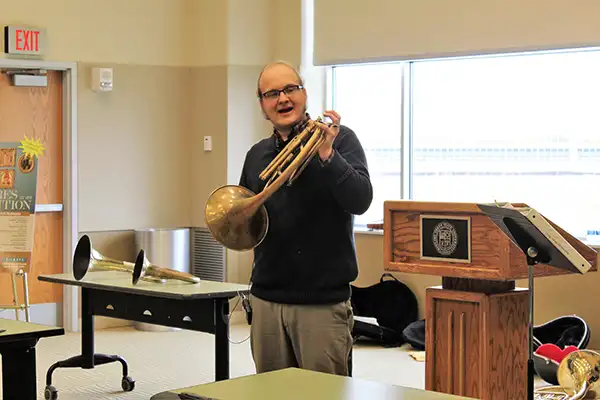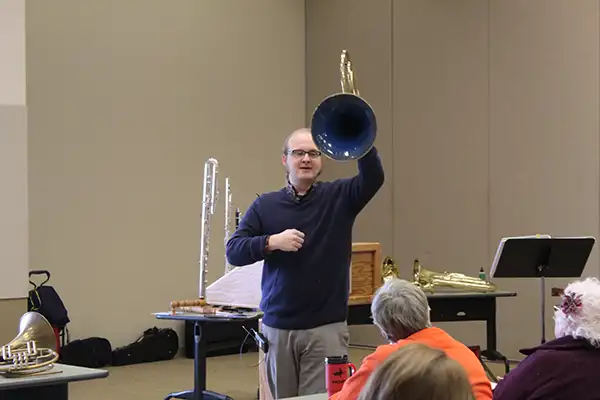 Dr. James Hampson - Owner and Horn Matchmaker
Dr. James Hampson, a New York City freelancer and owner of Hampson Horns, fell in love with classical music while pursuing a combined Bachelor's/Master's in Electrical Engineering. Also minoring in music, he was taking a Mozart Opera class and first learned about the natural horn, the valveless predecessor of the modern French Horn. He became so fascinated with the natural horn in Mozart's music that he decided that day to make music his career. He holds a Doctorate from Boston University in Historical Performance on natural and historic horns as the first person in the country to pursue this degree.


Dr. Hampson has performed all over the United States with modern and period orchestras such as the Handel and Haydn Society in Boston, Mercury Orchestra in Houston, the Albany Consort in San Francisco, Boise Philharmonic in Idaho, Cleveland Pops in Severance Hall, and numerous other orchestras as an active freelancer. He can be heard on Handel and Haydn Society's live recording, Haydn Vol. 1, and Clarion Music Society's Judas Maccabaeus. Since moving Hampson Horns to New York in 2022, Dr. Hampson has performed in Carnegie Hall and Lincoln Center and has been brought in as a mouthpiece and equipment consultant with the Metropolitan Opera horn sections as well as members of the Vienna Philharmonic.


He has given masterclasses and recitals at renowned conservatories such as the Cleveland Institute of Music, University of Washington, University of Louisville, University of North Carolina, University of Central Florida, Stetson University, Portland State University, and SUNY Fredonia, as well as taught a natural horn course at the Oberlin Conservatory of Music. Outside of music his hobbies include hiking, kayaking, and hanging out with his wife Ashley and identical twins Charlie and Theodore. 
Charlie & Theo Hampson - Jr. QA Engineers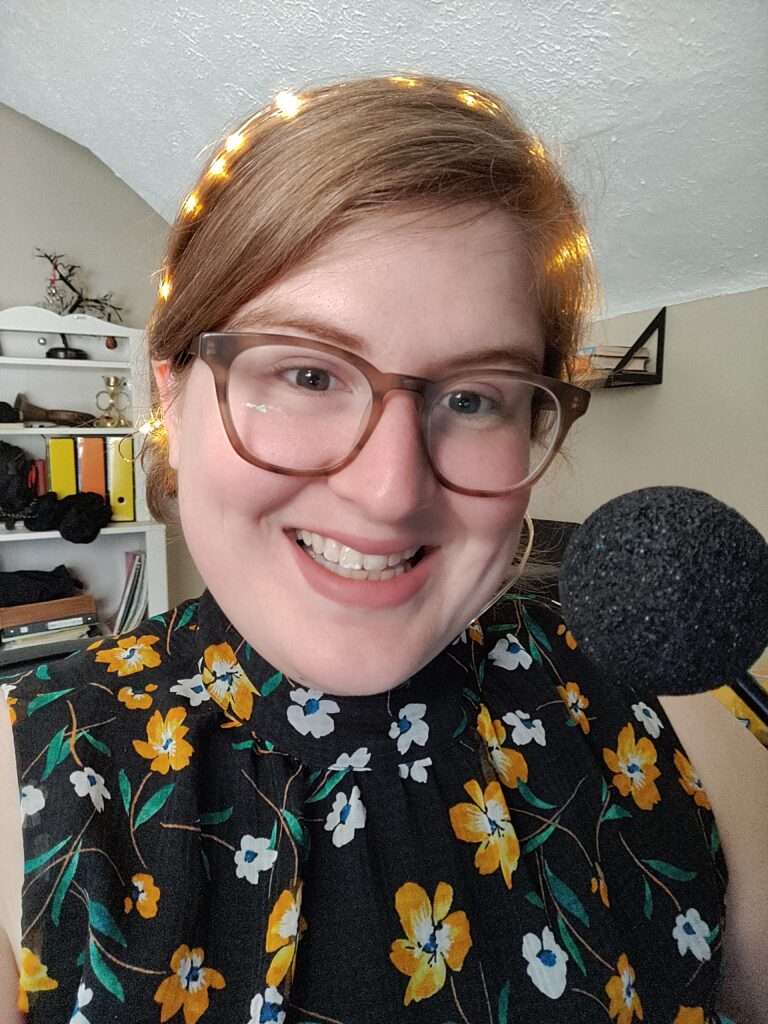 By day, Ashley is the Salesforce Admin for Vivvi, and by night, she applies those skills to manage Hampson Horns data in our custom built Salesforce instance and behind-the-scenes on the website.
She is passionate about the importance of data management operations in the sustainability and scalability of all types of organizations, particularly nonprofits, where she volunteers her time outside of Vivvi and Hampson Horns.